Virginia Fusion Center
Resources 
Across the United States, Americans congregate in faith-based venues to worship, learn, play, and bond as a community. However, public gatherings are vulnerable, and adversaries may perceive houses of worship as attractive targets where they can inflict mass casualties, cause substantial psychological impacts, and draw extensive media coverage.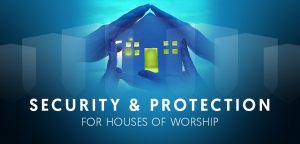 Protecting House of Worship
Dept. of Homeland Security
Today, houses of worship face a unique set of safety and security challenges that weren't there just a few years ago. This video offers a look at those challenges and demonstrates how law enforcement, houses of worship, and other partners can work together to report suspicious behavior and raise security awareness, while forging positive relationships within the community.